In honor of Mother's Day coming up, we wanted to recognize how truly special mothers are to us. (Don't worry Dads, we've got you next month). We realize that it takes a village to raise a child and we value each and every person who helps raise all the water babies out there.
One day out of the year, we have this beautiful opportunity to thank the mothers, who have believed and supported us through so many firsts - from swim lessons to jumping off high dives, summer league meets to college championships. Our moms have been there through the wins and the tears, stressing on the sidelines and sharing joy in our accomplishments.
As we become parents, we realize more and more how much you have done for us. This Mother's Day, thank whomever you call "Mom" for being the best.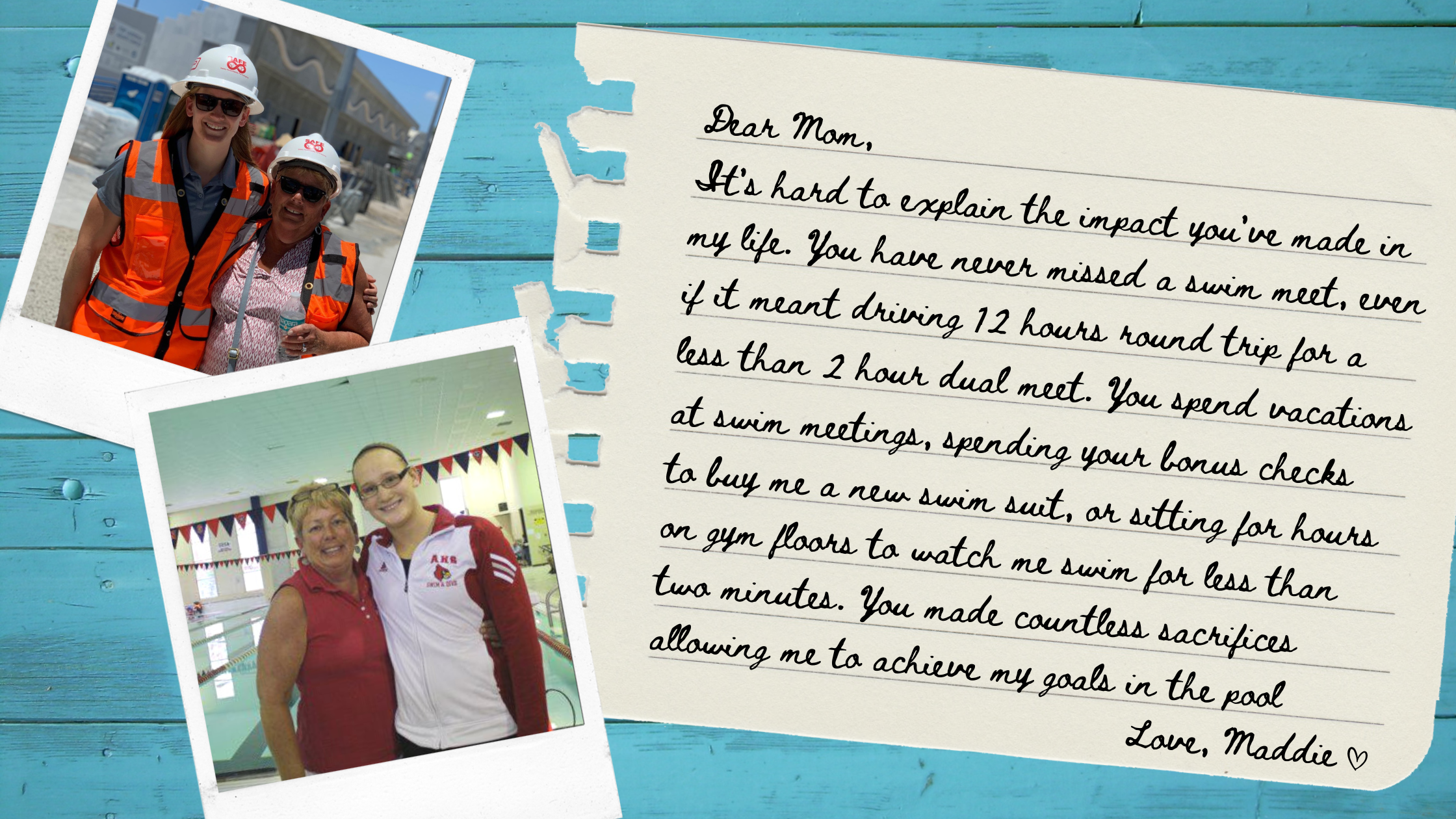 Dear Mom
It's hard to explain the impact you've made in my life. You have never missed a swim meet, even if it meant driving 12+ hours round trip for a less than 2 hour dual meet. From spending vacations as swim meets, spending bonus checks to buy me a new suit, or sitting for hours on gym floors just to watch me swim for less than 2:00, she made countless sacrifices allowing me to achieve my goals in the pool.
I'm lucky to be able to pay it forward now that I'm officially a swammer and full-time employee. Last Mother's Day, I got to take her to see my project in Ft. Lauderdale. As an age grouper she and I attended YMCA nationals there on multiple occasions. It was so amazing to be able to show her all the hard work we have been putting in to restore the facility. I also got to take her to the Olympic Trials in Omaha last year. I am truly thankful to have a job that allows me to design facilities that I know moms around the country get to enjoy with their sons and daughters for years to come! Happy Mother's Day!
Maddie
Project Manager
Counsilman Hunsaker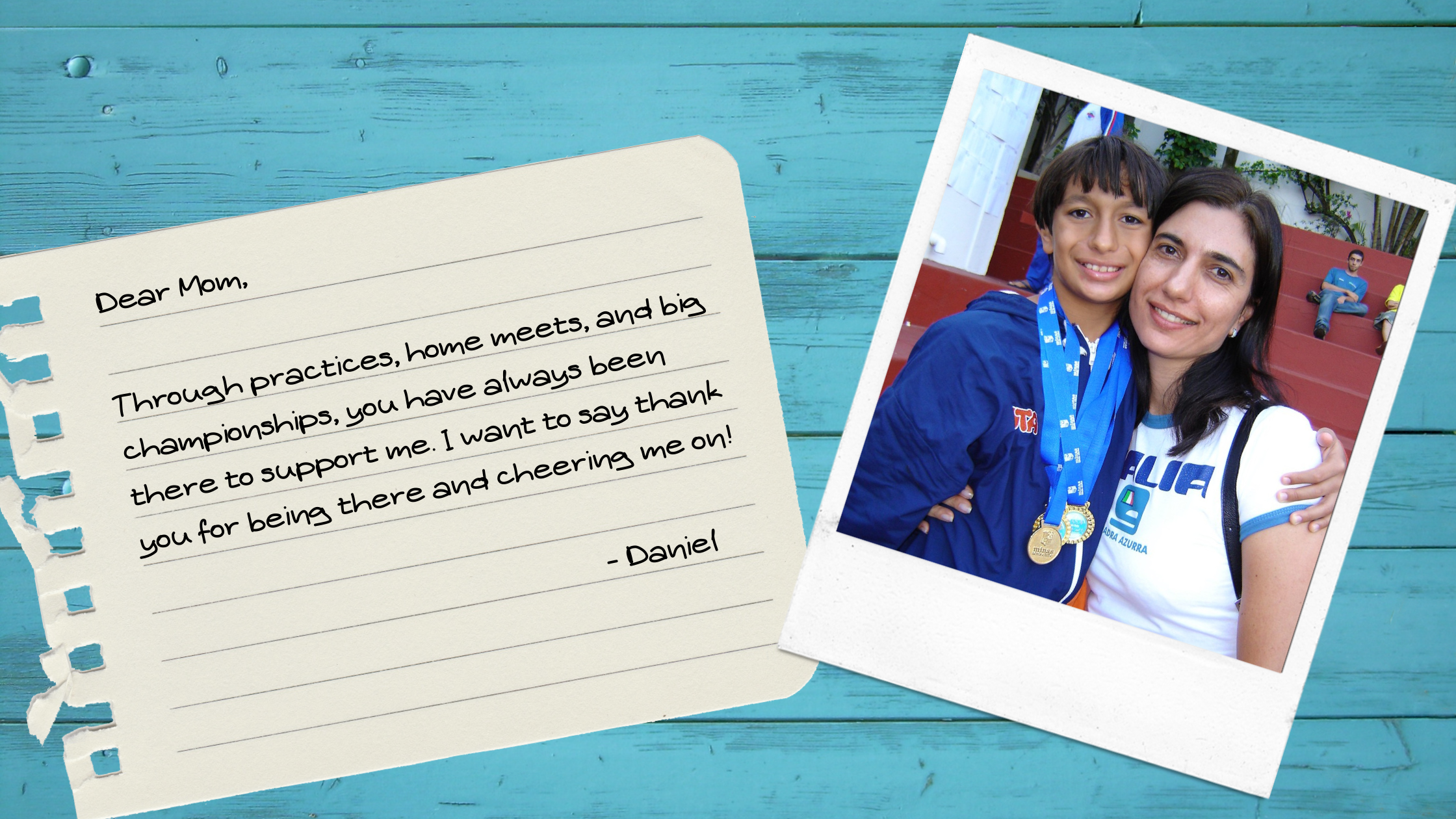 Dear Mom
Mom, through practices, home meets, and big championships, you have always been there to support me. I want to say thank you for being there and cheering me on! Happy Mother's Day!
Daniel
Project Engineer
Counsilman Hunsaker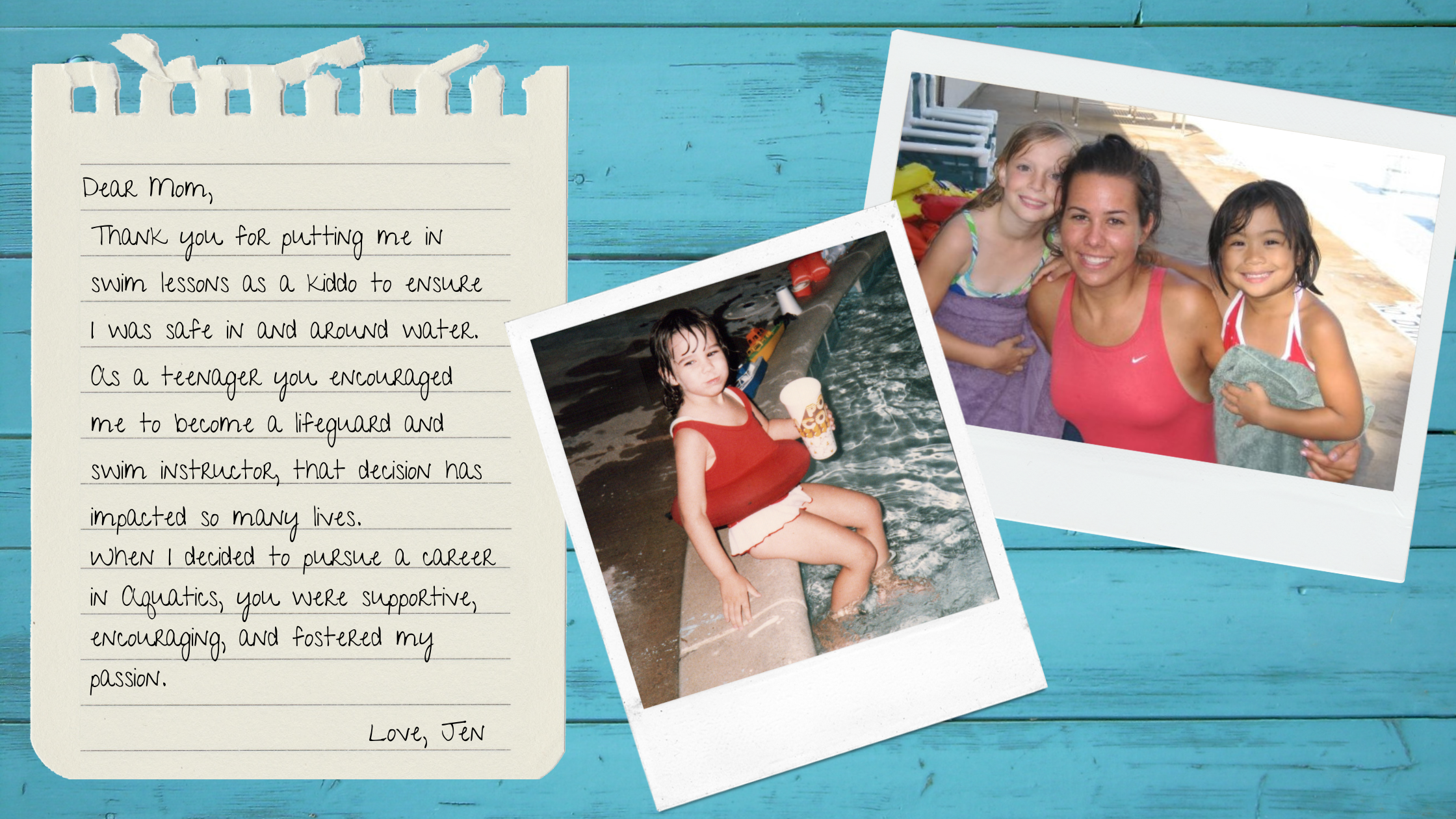 Dear Mom
Thank you for putting me in swim lessons as a kiddo to ensure that I was safe in and around the water. Thank you for the many summer days spent at the pool as a family. Many of my favorite childhood memories are centered around pools. As a teenager, you encouraged me to become a lifeguard and swim instructor, that decision has impacted so many lives. When I decided to pursue a career in Aquatics, you were supportive, encouraging, and fostered my passion. Thank you for being my biggest supporter! Happy Mother's Day!
Jen
Marketing Manager
Counsilman Hunsaker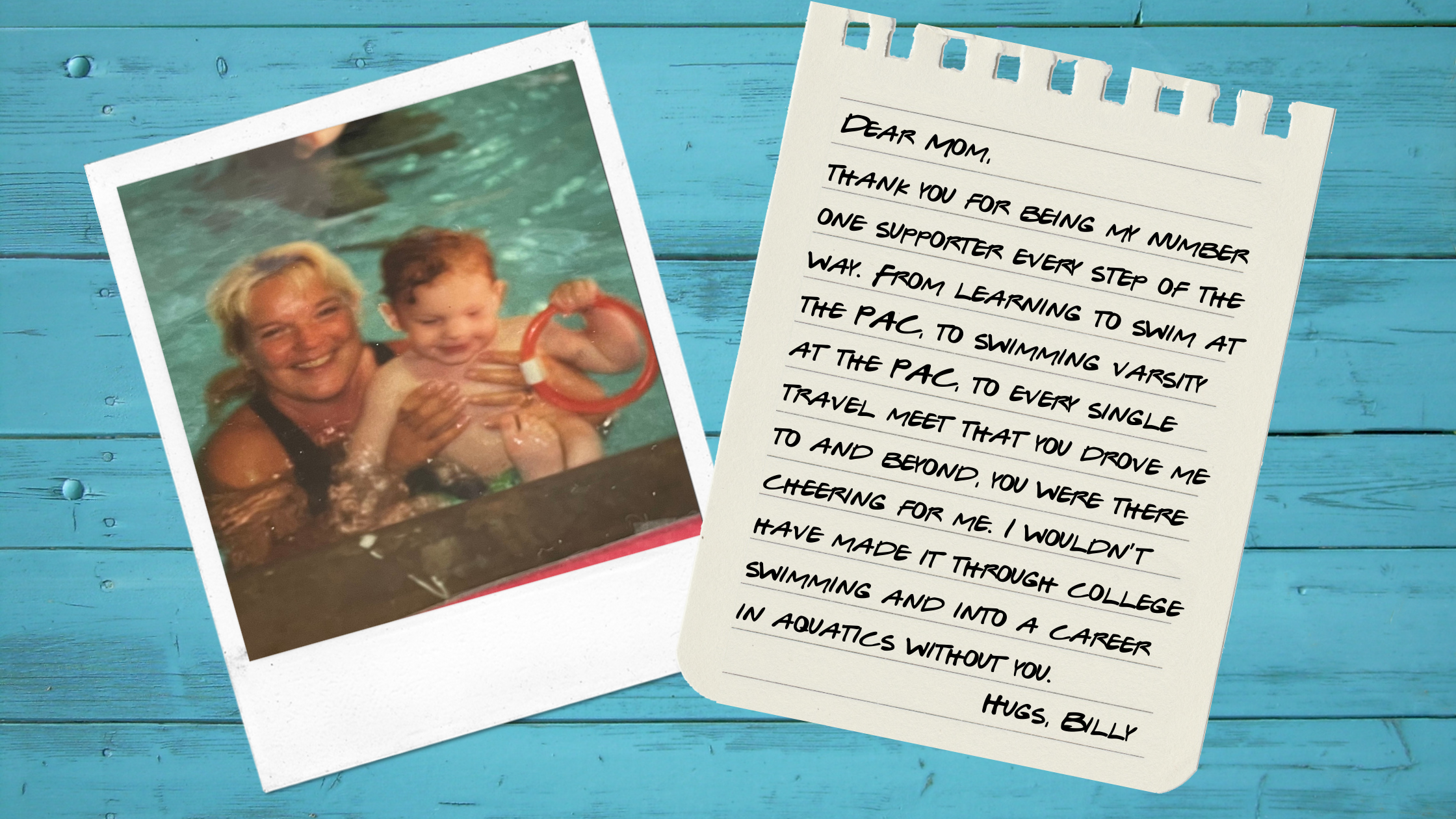 Dear Mom
Mom, thank you for being my number one support every step of the way. From learning to swim at the PAC, to swimming varsity at the PAC, to every single travel meet that you drove me to and beyond, you were there cheering for me. I wouldn't have made it through college swimming and into a career in aquatics without you. Happy Mother's Day!
Billy
Project Director
Counsilman Hunsaker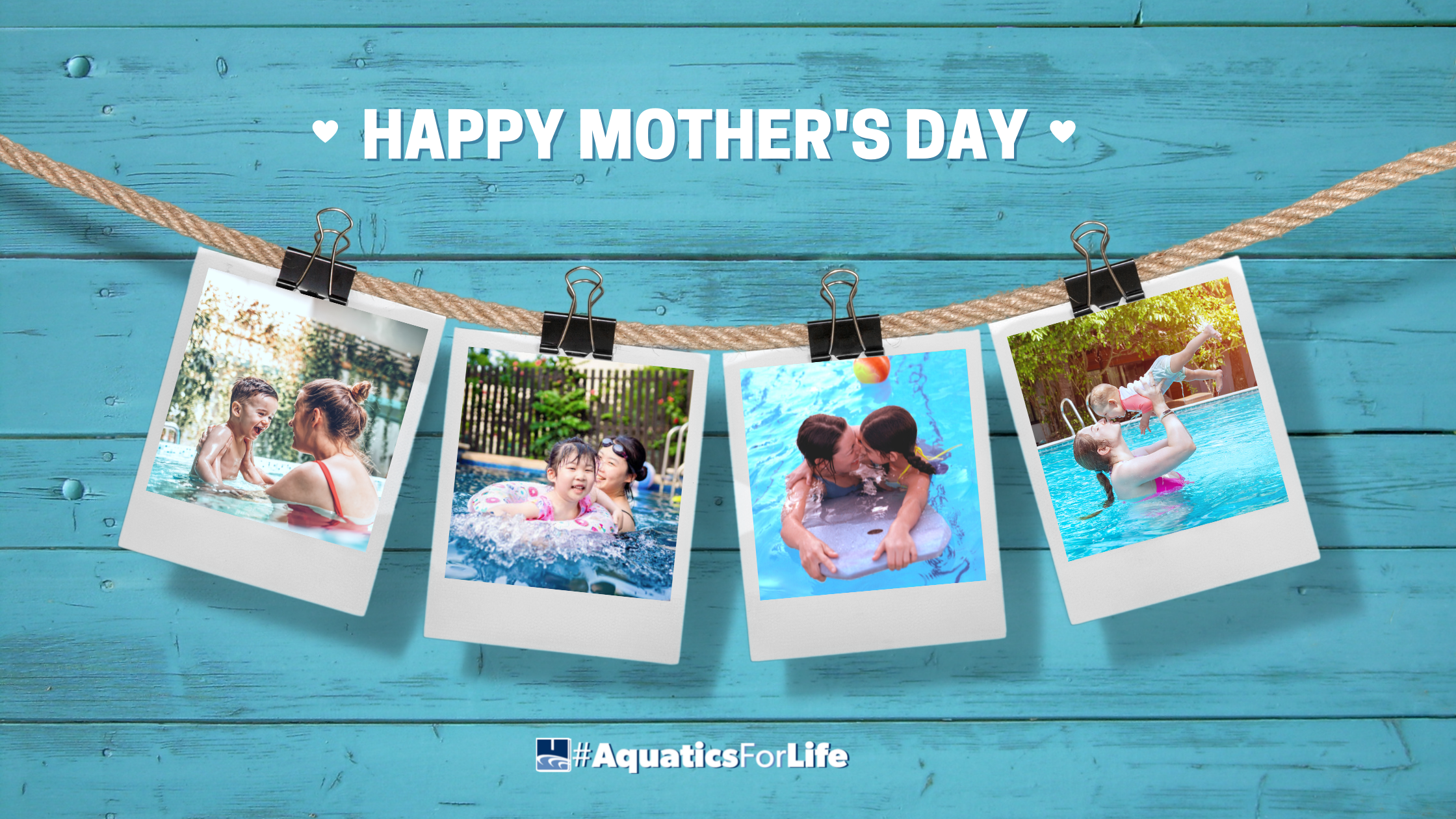 Connect with us on social! LinkedIn | Facebook | Instagram
Visit our blog for inspiration on operations, programming, and all things aquatic!