Dear Friends/Family,
The summer season is officially upon us, which means pools are open! Woohoo! If you've been around me long enough, you know what that means…. late nights, working weekends, after-hours phone calls, stress, a to-do list a mile long, and a roller coaster of emotions. Summers can be busy, and I might not be around as much as I'd like, so I wanted to leave you with a few thoughts for when I'm too busy to express them to you personally.
I love my job, but my job comes with a lot of responsibility (weight both physically and emotionally). Let me explain. I love being an aquatics professional. Every day I feel the impact that I'm making in both the community and my staff's lives. From helping a kid overcome their fear of the water in swim lessons, to watching a child have the absolute BEST birthday party at the waterpark, to helping a new head guard navigate their new role as a leader. I feel extremely proud of the program I've built.
However, that doesn't mean my job is always easy. From Memorial Day to Labor Day, I constantly fear the what-ifs and need to dos. I've trained my staff well, but what if they came to work tired today…will they miss that toddler that wandered into the pool parentless? My staff does daily facility inspections (at least that's what they were trained to do), but what happens if someone gets hurt at my facility? My managers are great, but they are young. Will they lead, or will they encourage poor behavior? My staff works hard, but there isn't enough to go around. It's been a 12-hour day for me, but should I stay and give them a break? A staff member just came in crying. Their home life is hard, and work is their only escape. I want to help them but don't know how? The running list of what ifs, and did this get done, and trying to be there for your staff can have an emotional and physical toll. As aquatic professionals, we walk in each day and don't know what will be thrown at us, yet we try to take things in stride and put on a brave face for our staff, community, and organization.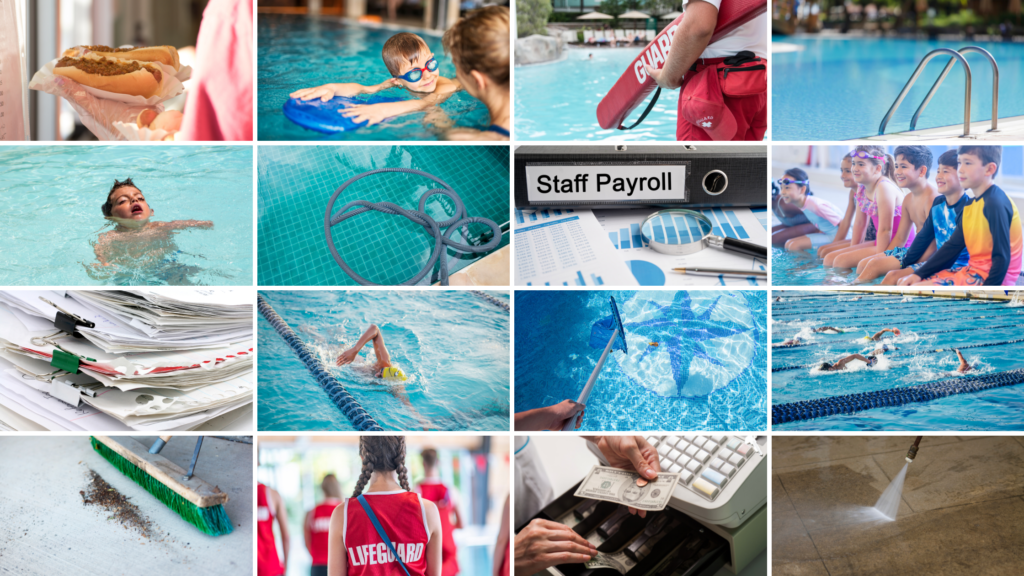 So, with that in mind, please know that I love you, miss you, and want to spend time with you, but I might not always have the energy to show up outside of work. Please know that I'm just tired and trying to decompress; it's not because of you. Please know that I want to spend time with you, but being away from work can make me anxious. Know that I'm trying my best to be present.
It can be hard to fully understand what is happening in my world, and you may be looking for ways to help and just don't know how. Well…I've got a few ideas for you to help our your favorite Aquatics Friend:
Be patient with me when it comes to calling or texting back. I get SO MANY texts and phone calls each day. I'm not trying to ignore you, I'm probably just trying to extinguish a fire.
I want to hang out with you, but I'm tired. Still, invite me (preferably somewhere with AC), even if I might say no. It feels good to still be included, and if I can make it, know that I might need to answer some phone calls or texts while we are out.
I need food like everyone else, but sometimes I don't have time to go grab it. You would make my day by bringing us our favorite Sonic drink or dropping off some food! Stay 10 minutes and eat with me!
Stock my office snack drawer (granola bars, liquid IV, Gatorade), anything I can grab easily when time gets away.
Let me vent! Even if what I'm talking about doesn't make sense to you! Us aquatics professionals need a release every now and then.
Invite me for a pedicure – my feet will need it, and the few moments of peaceful relaxation are just what I need.
On the spa note, a gift card for a massage wouldn't be turned down either!
Maybe don't invite me to a public pool or waterpark. It's not relaxing for us, and it can be hard not to go into Lifeguard mode!
I still want to celebrate the holidays (Memorial Day, 4th of July, Labor Day, etc.)! Can we attend a July 3rd event since I'll likely be working on the 4th? Can plans be made after the facility has closed for the day?
Come be a secret shopper at my facility! Spend time with me on my turf; auditing staff is more fun with friends.

Just know that while it might seem crazy, I love being an Aquatic Professional, and I can't thank you enough for the support you give me. I promise things will be normal again one day (probably after Labor Day).
Sincerely,
An Aquatics Professional Doing Their Best!
Looking for more information to help you survive summer?
Check out HydroLogic's library of blog posts.