HydroApps is excited to introduce ourselves to you as a new BuyBoard vendor!
What is BuyBoard, you ask? 
BuyBoard is a cooperative purchasing marketplace that provides its members' access to a wide range of products from vendors who have been vetted to meet competitive procurement requirements. Designed to help streamline the purchasing process for public entities, such as government agencies, educational institutions, and nonprofits, it offers pre-negotiated contracts with vendors at discounted prices – meaning, if you purchase HydroApps via BuyBoard, you will get the steepest discount we offer 😊
Besides the lower rate, the most significant benefit to our municipal clients is that members of BuyBoard can purchase our products without the need to solicit bids or go through a time-consuming procurement process individually. BuyBoard can save time and resources while ensuring you get competitive pricing.
Interested in becoming a member? Learn more HERE.
And, for BuyBoard Members who are just learning about HydroApps for the first time:
We are a digital documentation solution designed to help recreation managers lower risk, reduce cost, enhance safety, and improve operational sustainability at your recreation facilities. Originally designed as record-keeping software for aquatics, we have expanded out of the pool and are helping a variety of recreation facilities with features:
Incident & Accident Reporting

Certification Tracking

Supplies / Retail / Rental Inventory Management

Equipment Warranty Tracking

Daily/Weekly/Monthly Checklists

Maintenance Requests

Managing Private Lessons (coming soon)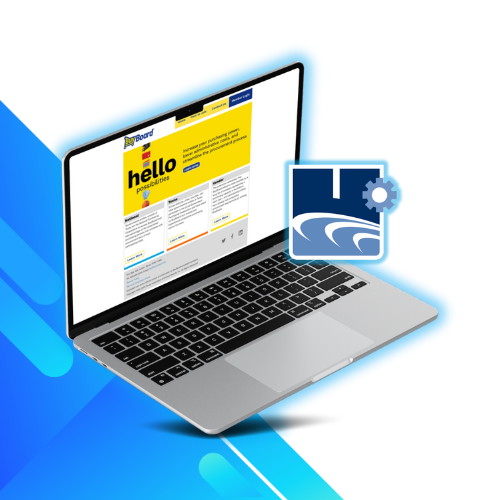 And more! Our HydroApps customers tell us that they worry less about having proper risk management documentation like chemical checks and staff certifications or tracking daily tasks and incident reports, and they can focus more on making sure they can support their team and enhance the experience of their facility guests. And they love that going digital eliminates concerns over where to safely store all of their documentation and have it ready for unexpected safety checks and detailed reporting to find areas of improvement within your facility.
Are you a BuyBoard Member or interested in becoming one to receive our BuyBoard exclusive product discounts? Click Here to learn more.
Want to learn more about how HydroApps can help you? Click here to view a self-guided demo, or view our calendar to schedule a time to connect!