I have been known to say (loudly and often), "All the cool kids use HydroApps!" I say it to be silly, but it really is fun to see the great things that our users are doing. Because of that, we've decided to start sharing the successes of our amazing, talented HydroApps clients in our regular blog series!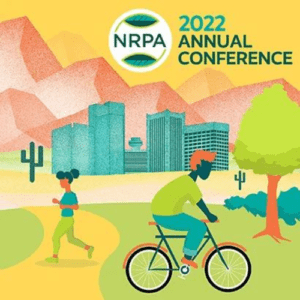 HydroApps clients were featured speakers at National Recreation & Parks Association Annual Conference in Phoenix.
Rebecca Corfman, Aquatics Supervisor for the City of El Centro, and her Community Services Director, Adriana Nava, partnered with their aquatic designer to share the story of how they engaged their community to plan an award-winning aquatic center that has become a regional aquatic destination.
Michael Debrecht, Interim Assistant Director, and Dr Venera Flores-Stafford, shared the City of Arlington's Bakari Williams Protocol and how they revamped aquatic operations and improved accountability to and within their community.
Are you attending WWA in Las Vegas? After you stop by our booth, check out these great sessions presented by HydroApps users!
New Programming and Products for Increased Revenue: City of Baytown's dynamic Jenna Stevenson is part of a panel speaking Thursday, October 6 at 5 p.m. about their experiences in using new ideas and options to increase revenue.
Lights, Camera, Reel: Make Professional Quality Videos and Photos: The talented Paul Macias with the City of Farmers Branch will be speaking Friday, October 7 at 10:15 a.m. to share how they have developed staff and engagement through social media marketing. (If you haven't checked out their Instagram account, go follow them now!)
Answering the Call: Leadership Development and the Future of Our Industry: On Friday, October 7 at 11:30 a.m., check in with the knowledgeable John Roche of East Brunswick Recreation and Parks as he joins forces to discuss how to build a leadership development program to positively impact your organization.
 And don't forget about Athletic Business in Orlando in November! Join me on Friday, November 18 at 10 a.m. at AB as we talk about how to manage Gen Z and hold them accountable!
Congratulations to Lower Makefield Township on their new CAPRA Accreditation! We are proud to say that HydroApps was included in their Self Assessment, sections 3.2.1 – Support Services and 3.5 – Utilization of Technology.
Check out the awesome video that the City of Baytown made about Pirate's Bay Waterpark! This is an amazing testament to what their professionals do, and it's a great recruiting tool!
Finally, some HUGE post-NRPA shout-outs:
To the talented Jen Post, our marketing partner, for making us look good in the exhibit hall (your sticker game is ON POINT!) and for being an awesome travel buddy;
To the amazing Kate Connell for sharing the microphone with me while we talked to leaders about how they can better support the aquatic professionals within their organization;
To all the amazing people that we got to meet in the exhibit hall;
To old friends with whom we reconnected;
And to all of our amazing clients that let us share their tables, bend their ears, and be a part of their recreation family!
We can't wait to meet you all again at WWA, AB, Virginia Parks & Recreation, and Indiana Parks and Recreation conferences!
Do you have a great idea you'd like to share with other aquatics professionals? We are now accepting submissions for guest bloggers to be featured in November, December & January! Contact Kirsten at [email protected]