Pool Test
Designed by Aquatic Professionals, For Aquatic Professionals
Save time and improve accuracy with digital documentation for pool tests and checklists.
Pool Test
$249.00
Designed & made by aquatics professionals for aquatics professionals, HydroApps cloud-based digital platform helps you accurately record data, provides easy-to-interpret reporting to helps you improve your operations to reduce risk, streamline compliance and documentation and hold your team accountable.
Be the Aquatics Superhero with HydroApps!
Pool Test license fee, per facility. One license supports one aquatic facility and unlimited users at the facility. Additional facilities and users may be linked together through additional licenses.
Pool Test Features:
Record & Track Chemical Test Results
Each record is time & date stamped
Configure out-of-range chemical guidelines using Model Aquatic Health Codes or your local guidelines
Receive real-time alerts for out-of-range readings and automated dosing recommendations
Automatically calculate Water Balance (SI)
Easily access reporting
Use Checklists to Track Safety, Code Compliance, Maintenance Issues and More
Use pre-loaded MAHC-compliant checklists
Customize checklists for all areas of operations
Each entry is Time & Date Stamped for improved risk management and team accountability
Add Images or notes to Completed Tasks
Robust reporting makes it easy to track checklist compliance, identify recurring issues, and make informed operational decisions
Pool Test – Designed by Aquatic Professionals, For Aquatic Professionals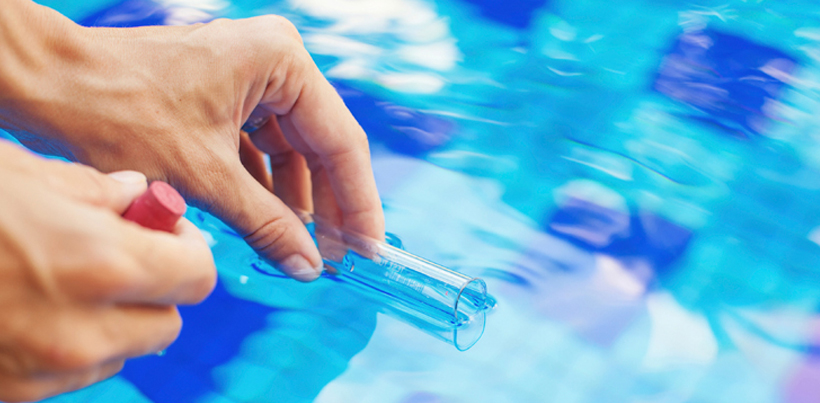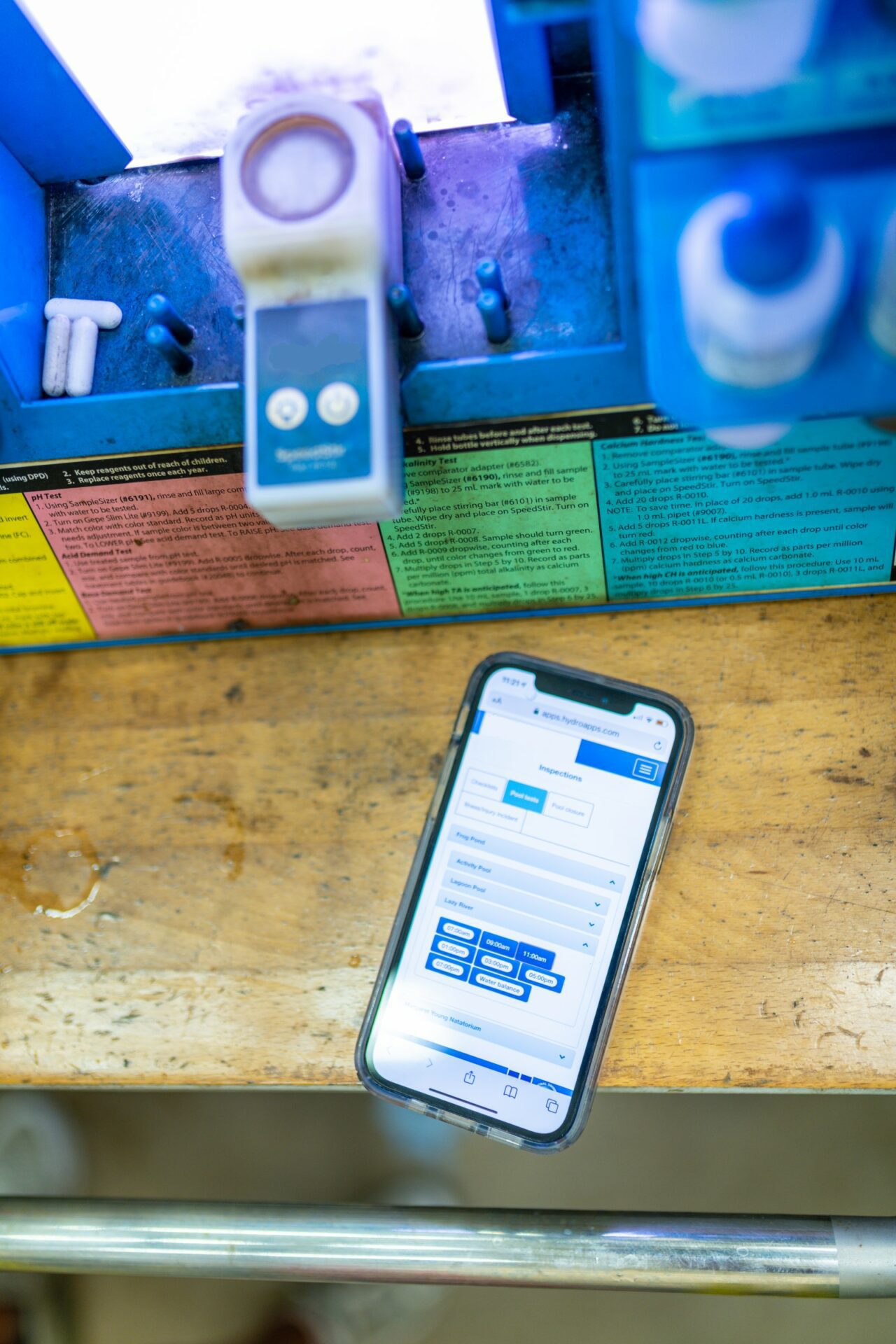 Pool Test Features:
Record & Track Chemical Test Results
Each record is time & date stamped
Configure out-of-range chemical guidelines using Model Aquatic Health Codes or your local guidelines
Receive real-time alerts for out-of-range readings and automated dosing recommendations
Automatically calculate Water Balance (SI)
Easily access reporting
Use Checklists to Track Safety, Code Compliance, Maintenance Issues and More
Use pre-loaded MAHC-compliant checklists
Customize checklists for all areas of operations
Each entry is Time & Date Stamped for improved risk management and team accountability
Add Images or notes to Completed Tasks
Robust reporting makes it easy to track checklist compliance, identify recurring issues, and make informed operational decisions
Pool Test – Designed by Aquatic Professionals, For Aquatic Professionals
---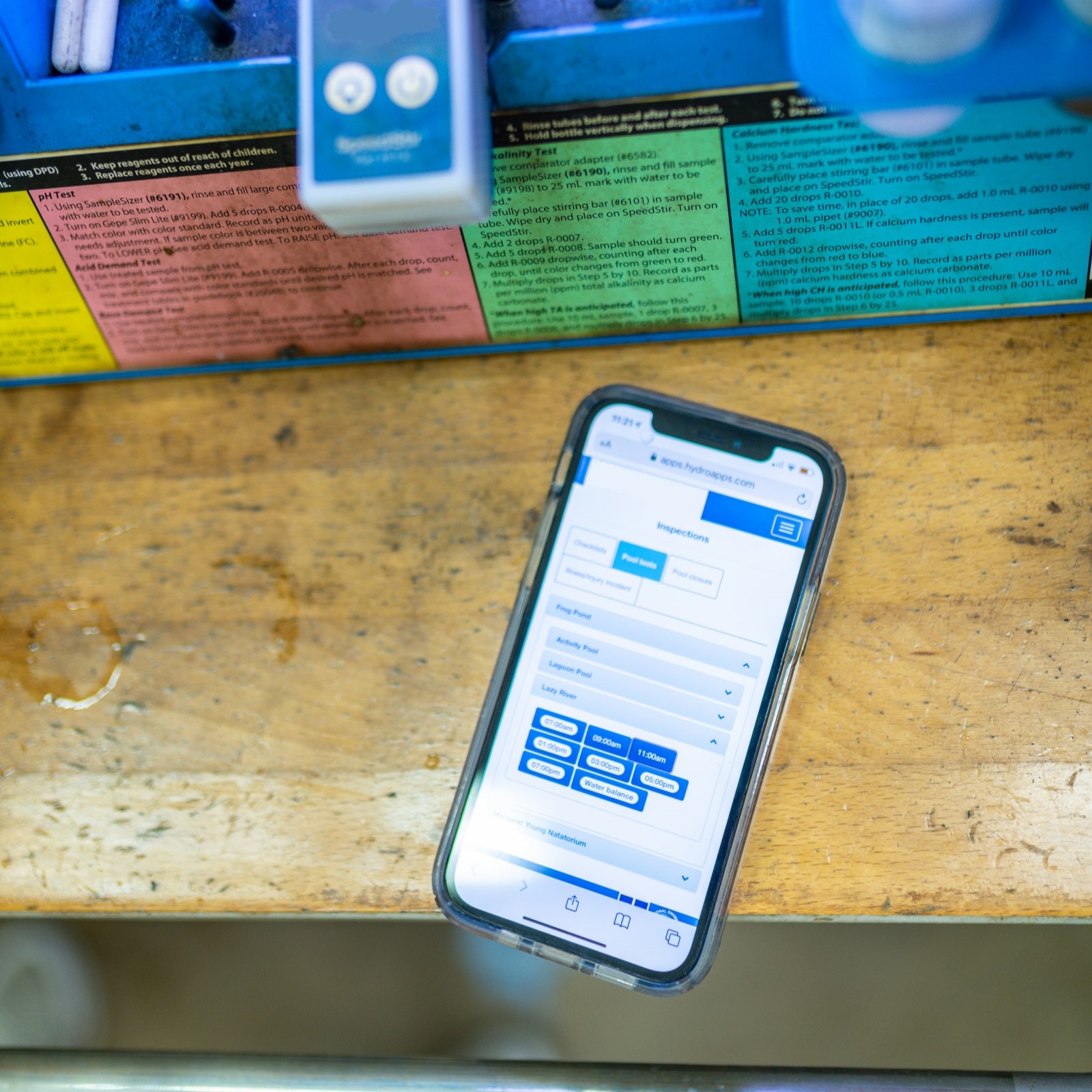 POOL TEST
Frequently Asked Questions
---
---
Product Reviews
5 out of 5 stars based on 2 reviews