The new year always brings big plans, commitments, and bright new expectations. At HydroApps, we started thinking about the next year in July, and – because of that - 2023 has already started off with a bang! We wanted to take a minute to share with you some of the great things on the horizon in the coming months and some exciting things that have already happened! Check out our latest HydroApps News and Updates below!
Version 5.08 Released January 3
The team at HydroApps loves hearing from our users, and we keep an ongoing list of enhancement requests. Whether it's something that might reduce clicks to accomplish a task, a new feature to help make a manager's life easier, or just something that our users think will make HydroApps even better, we're constantly evaluating and preparing for the next round of updates.
In July, we started working with our developers to attack the next round of updates. After development, testing, and getting feedback from a group of HydroApps beta testers, HydroApps v5.08 was released on January 3. So what new things were included?
General Updates
NEW! Public Dashboard with the ability to share chemical test results, post announcements to the public and even sell sponsorships
Improving functionality or minimizing clicks when updating checklists, adding dates/times to forms, etc.
Facility Manager & Pool Test Updates
NEW! Bulk storage for staff manuals, in-service templates, and more
NEW! Add video instructions to Pool Tests, Checklists & Forms
NEW! Submit a maintenance issue outside of a checklist
More robust reporting options for Custom Forms
Refined editing tools for checklists
Download multiple days of Pool Test records in a single file
Ability to add Pool Temperature to Pool Test Chart Reporting
Reassign maintenance issues
Choose which checklists appear on the Admin Dashboard
Click into a checklist directly from the Admin Dashboard
Checklist summary emails will include a PDF of the completed checklist
Updates to Incident Report date and time fields
Ability to add images to user profiles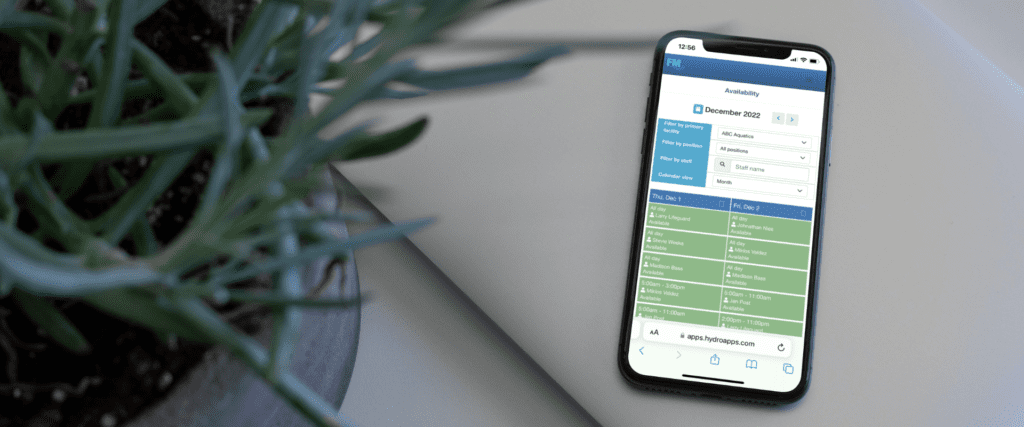 Schedule Manager Updates
NEW! Additional reporting features
Updated process for requesting a shift change

Request a sub or initiate a trade
Streamlined process to approve sub or trade shifts
Option to automatically approve subs

Ability to copy a completed schedule
See ALL open shifts instead of only seeing open shifts for the current week
Ability to delete a single day of a schedule
Minimize clicks to delete a shift
Ability to add staff to a schedule template
Assign staff to a repeating shift
Release assigned shifts if staff is marked as inactive or deleted
See all past schedules in reports
Calculate projected payroll in your reports
Coming Soon: Asset Manager
We talk about how digital documentation should be a part of a facility's overall risk management plan. In 2023, we want to help you build on that to include operational documentation and operational sustainability. While having all your pool tests, checklists, reports, lifeguard certification, and performance activities in one place, HydroApps users have already started down that path. With the addition of Asset Manager, you'll be able to take the next step in ensuring your facility lives healthily on into the future. You'll be able to easily track preventative maintenance tasks, store vendor information and user manuals for all of your equipment, and run reports to update your capital improvement plans easily. Operators can also easily track everything from bandages to chemicals to rescue tubes and easily monitor inventory levels and facility needs.
Features included in the Spring 2023 launch include:
Inventory tracking and low stock alerts for any consumable asset (from bandages to chemicals and rescue tubes)
Create preventative maintenance tasks such as oiling pump parts or changing feeder tubing
Upload equipment specs and user manuals
Track warranty information and expiration dates
Easily create reports to request proposals for equipment replacement
Link to vendor websites for easy support and ordering
Create reports identifying asset replacement timelines and cost estimates for capital planning
You may be thinking that your organization already has similar software. HydroApps Asset Manager is designed specifically for the aquatics manager. With the ability to tie maintenance items back to specific equipment and track inventory, the goal is to give aquatic operators better insight to help support your larger maintenance program. And with introductory pricing starting at just $395 per account, it's easy to fit into any budget!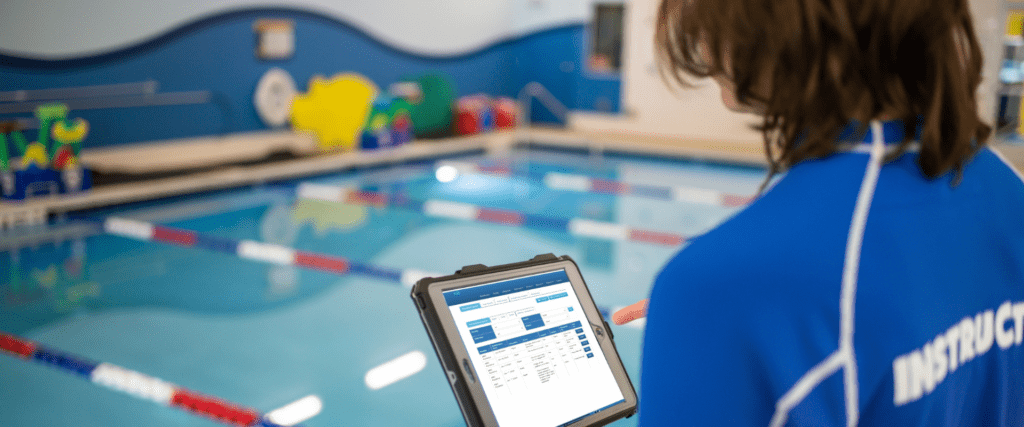 Manage Your Private Lessons with Swim School Manager
We also discuss the return on investment with digital documentation software around what operators might expect to save in labor and equipment costs by improving the efficiency of their operations. We also know that one area many operators have a love-hate relationship with is private swimming lessons: the margins are great, but the work to collect and organize lesson requests, assign instructors, and track completed lessons can be daunting.
The City of Parker, a HydroApps power user, has been working with us to develop Swim School Manager for a while now. Using their robust program to test and improve the product, we're excited to launch it to all users later this year – tentatively well before the summer season starts!
Swim School Manager will help you:
Collect private lesson requests
Attach lessons to the correct instructor
Track upcoming lesson schedules
Manage current, on hold and waitlisted students
Easily report lesson attendance and plan for future lessons
Stop by Our Booth at Upcoming Events & Get Your 2023 HydroApps Stickers!
We know that lifeguards love stickers, and we're excited to launch our 2023 stickers this Spring. Stop by our booth at an upcoming conference to say hello, grab a sticker, and learn more about what we're doing at HydroApps!
And don't forget to see Madison's educational session at TPPC or stop by Kirsten's sessions at AOAP and NIRSA!
All in all, we're looking forward to a great year! From expanding our team to growing our user base, bringing easy management tools to aquatic professionals is at the heart of what we do.
If you have any questions or want to learn more about HydroApps, reach out to us at [email protected]!
Join us on Monday, January 23 at 2 p.m. CDT or Tuesday, January 31 at 10 a.m. CDT.
Email [email protected] to sign up.