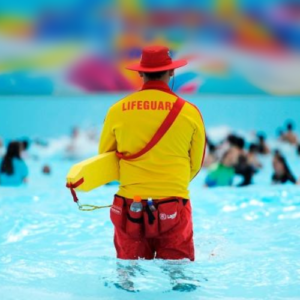 Let's dive into Diversity in Aquatics Hiring with Kate Connell from Equitable Aquatics. The "lifeguard shortage" pulls up over 1.2 million search results and is top of mind for all of us in the aquatic industry. Even if we aren't short-staffed at the moment, it feels like we could face this added challenge at any time. Simultaneously, our field is engaging in a collective conversation about building welcoming workplace cultures, creating inclusive aquatic spaces, and diversifying our lifesaving teams. What if these two things have more in common than we realize? 
The employment gap exists among all underrepresented groups; and includes gaps in pay, employment, underemployment, training, and education that promote work readiness. As aquatics professionals, our awareness of the impacts of our practices, policies, and personnel management can create pathways to more inclusive hiring and more community-representative teams.  
Understand barriers 
Barriers can exist for anyone, but they can have a compounding effect due to systemic disadvantages and historical advantages around race, gender, sexual orientation, immigration status, and social class. Understanding the barriers that accompany different individuals and underrepresented groups allows insights into the reality many may face regarding access to training and competency in and around water. It also lets us problem solve for obstacles folks may have to entering aquatics around factors like already having a well-paying job, insecurity about being able to complete aquatics trainings, and creating connection between an aquatics job and their future career interest. 
Meet people where they are
I've used the term "meet people where they are" since my early yoga teacher years – in this case, I mean it figuratively and literally. To recruit diverse talent, you need to be in your community and surrounding areas and engage folks at a variety of social infrastructure hubs and organizations. Engage in areas adjacent to your organization, like libraries, senior centers, and transit divisions. Visit all types of schools, malls, and reach out to non-profits that serve a broad base of community members, sub-groups, and affinity groups. Re-envision a team that looks less like a high school swim team (but yes, we still want some of those athletes!) and more like a group of folks with various strengths, life experience, and purpose for working in aquatics. Lean on active listening when you learn that folks aren't applying and build relationships with individuals who will help you access new audiences of potential future staff. 
Create pathways to water competency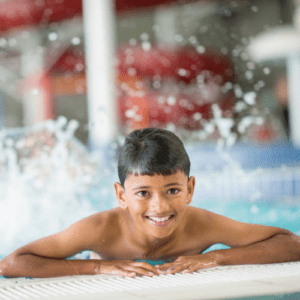 The American Red Cross recently shared that a primary barrier for those not pursuing lifeguarding and swim instruction as a job is their perceived lack of competency in and around water and their concern that they will not pass the skills required to become certified. A considerable part of our recruiting process needs to start a few steps backward on the path towards water competency by ensuring we're contributing as an agency to learn-to-swim programs at young ages and for pre-teens and teens, creating income-qualifying pathways for participation across our services, and reaching a variety of groups to promote lessons, water use, and safety.  
Maintain a culture of belonging
All of the shiniest and best 'diversify your team' efforts will ultimately fail if you are not intentionally building a workplace of belonging and ensuring the safety of your employees to be themselves. Operating from your agency's DEI mission statement and using those values as guidelines for behaviors, training, and expectations will assist in your efforts. Still, some of the most hidden work in our inclusion efforts requires us as leaders to learn from mistakes, engage in challenging conversations and commit to our own personal unlearning on a regular basis. Tangibly work to create ambassadors who can talk about the efforts being made at job fairs and through referral programs, elevate leaders who embody the values you are focusing on, and find ways to layer the importance of diversity into your operations from the pool rules you enforce to the programs you offer. 
Create an action checklist before hiring season
Before your peak hiring season hits, spend time working through these action steps to bolster your efforts toward a diverse team. 
Check job announcements and descriptions for inclusive language

Audit applications to include necessary information only and for ease of use

Have hiring managers take bias training 

Standardize the hiring process and remove unnecessary barriers in the recruiting process

Recruit widely across many groups and include specific targeted groups in outreach efforts

Provide certifications and trainings needed for employment as part of the hiring process

Engage folks in adjacent jobs to cross-train and expand their skill set

Visit wages, incentives, and benefits to be competitive 

Spend time personally taking a cultural competency test and commit to carving out time to further your understanding of groups you may encounter this hiring season 

Identify unique-to-you solutions that will assist as bridges toward diverse recruitment based on your resources, community, and barriers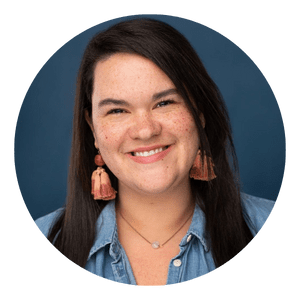 Kate Connell is a passionate advocate for equity in recreation and aquatics. She has a track record of implementing inclusive programs, policies, and personnel practices in her role as a municipal program supervisor. As the founder of Equitable Aquatics, she audits, consults, and trains on Diversity, Equity, & Inclusion best practices in aquatic spaces and recreational and tourism agencies. Kate leads customized trainings and conversations on diversity-minded staff training procedures, inclusive first aid practices, equitable aquatics policies, and inclusive aquatics programming through EA. Kate is a national speaker on aquatics and diversity in recreation and has presented at NRPA, AOAP, and NDPA as well as state association conferences most recently including Utah, Wisconsin, and Connecticut. She is the chair of IPRA's Aquatics Network and the past chair-elect of NRPA's Aquatics Network. She's a member of AOAP's Diversity and Inclusion Committee and recently was honored as a 2022 NRPA Young Professional Fellow and Downtown Iowa City Woman of Impact. She loves to spend her recreational time with her partner and son in their airstream. 
 Connect with Kate: LinkedIn, Equitable Aquatics  
Check out all of HydroApps Blog posts on HydroLogic